Happiest Of Holidays From Newburyport-Wooden Christmas Ornament
Gladfolk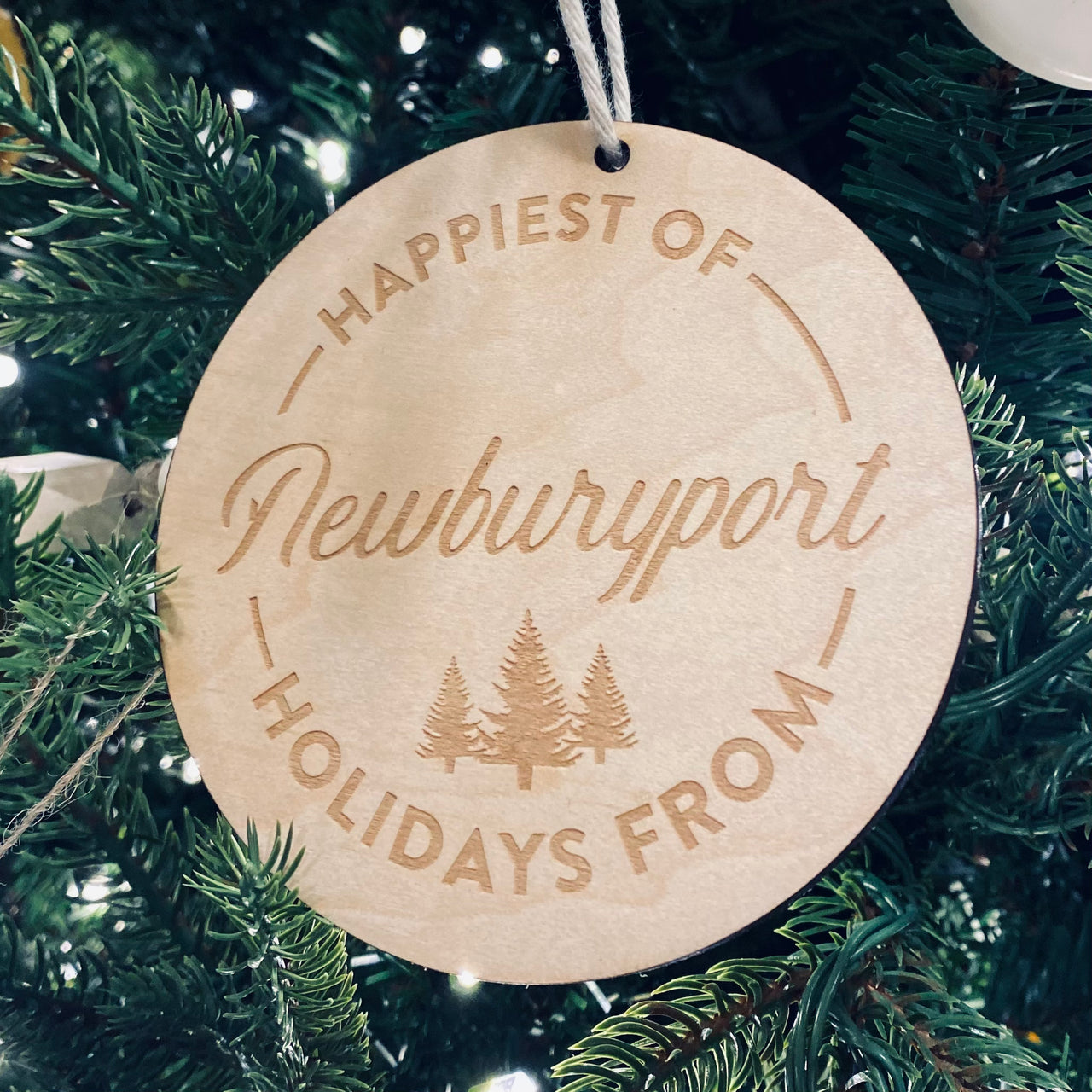 Spread holiday cheer and send good vibes to loved ones from Newburyport!
These modern wood ornaments are designed with love and made by hand from locally sourced lumber.
Comes strung with an off-white hemp twine for a ready-to-hang timeless heirloom Christmas ornament that cherishes the places we hold nearest and dearest in our hearts.