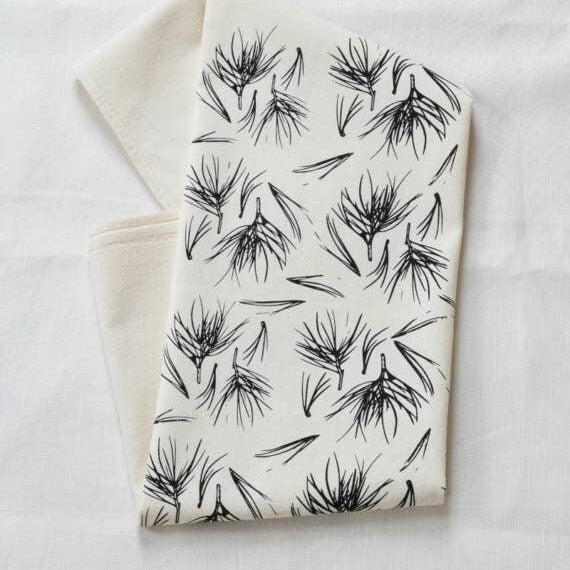 One large organic cotton tea towel (29" X 30") screen printed with original Pine Needle design in black. These are designed and hand printed using eco friendly ink.
Each towel has an organic tag and twill hanging loop.
Premium and high quality, these flour sack towels are both utilitarian in the kitchen and beautiful as a fine dining linen.