Holy Basil & Lemon Adaptogenic Sparkling Water
DRAM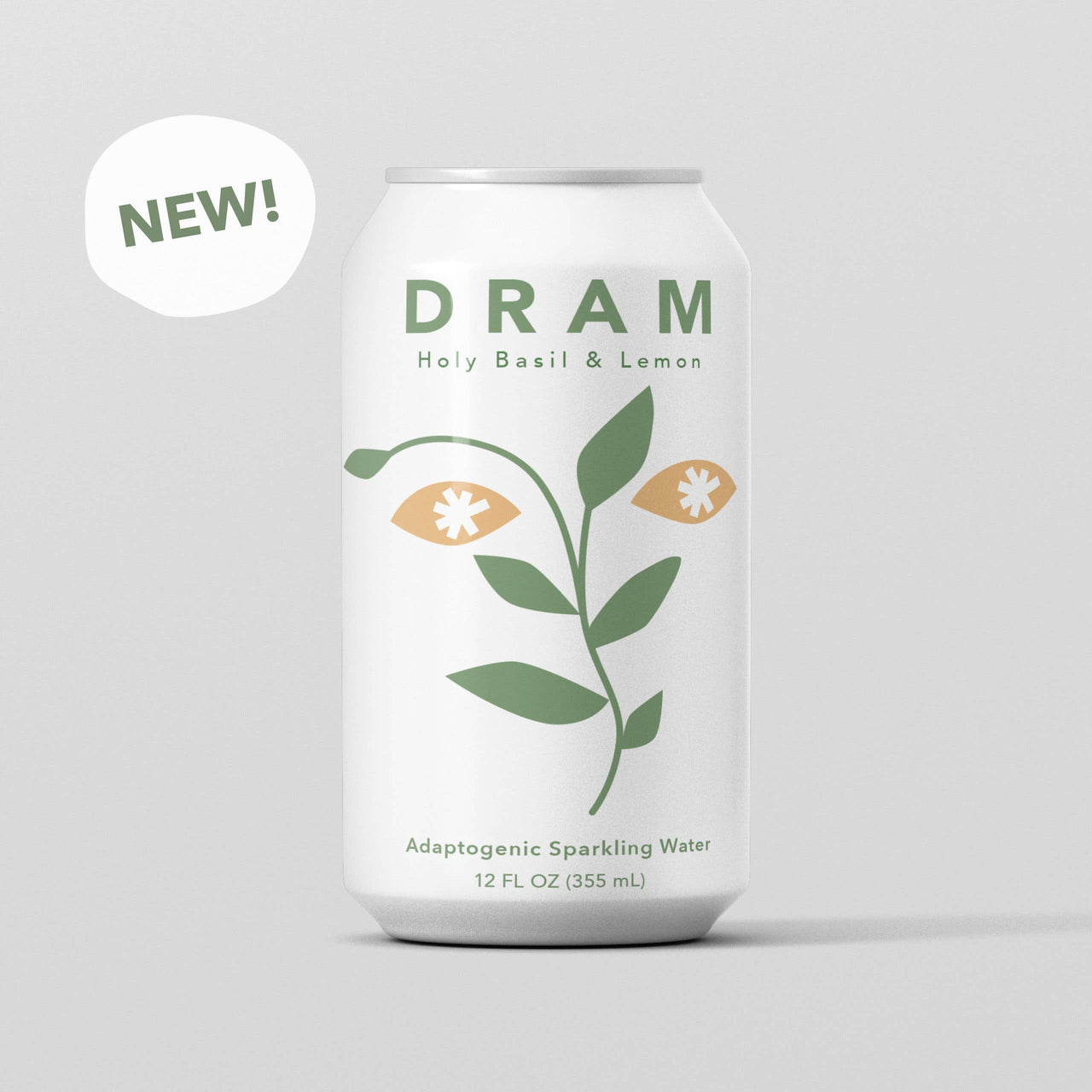 An adaptogenic sparkling water crafted with organic Holy Basil aka Tulsi, which has a complex flavor profile of Clove, Mint and a touch of Basil sweetness. A dash of Lemon Peel was added for brightness, and Passionflower to calm the nerves. This is a drink that was created to soothe an overburdened nervous system, and support an exhausted spirit.
Plant Magic: Adaptogenic, calmness of spirit, heart health, nervous system regulation.
Crafted in the Rocky Mountains using 100% organic and truly natural plant extracts hand made in Dram's Salida workshop.
NO preservatives, artificial color or so called "natural flavorings."
BPA FREE CANS | PFAS FREE WATER | ALCOHOL FREE | VEGAN | GLUTEN FREE | ZERO CALORIE
Ingredients: Purified carbonated water, Non-GMO glycerin, Tulsi (holy basil)*, Lemon peel*, Passionflower*, Lemon Flower Spirit Essence, Lemon salt
Sold in a 4-Pack of 12oz cans