Korean Sheet Mask - Make Today Amazing
Lucky Owl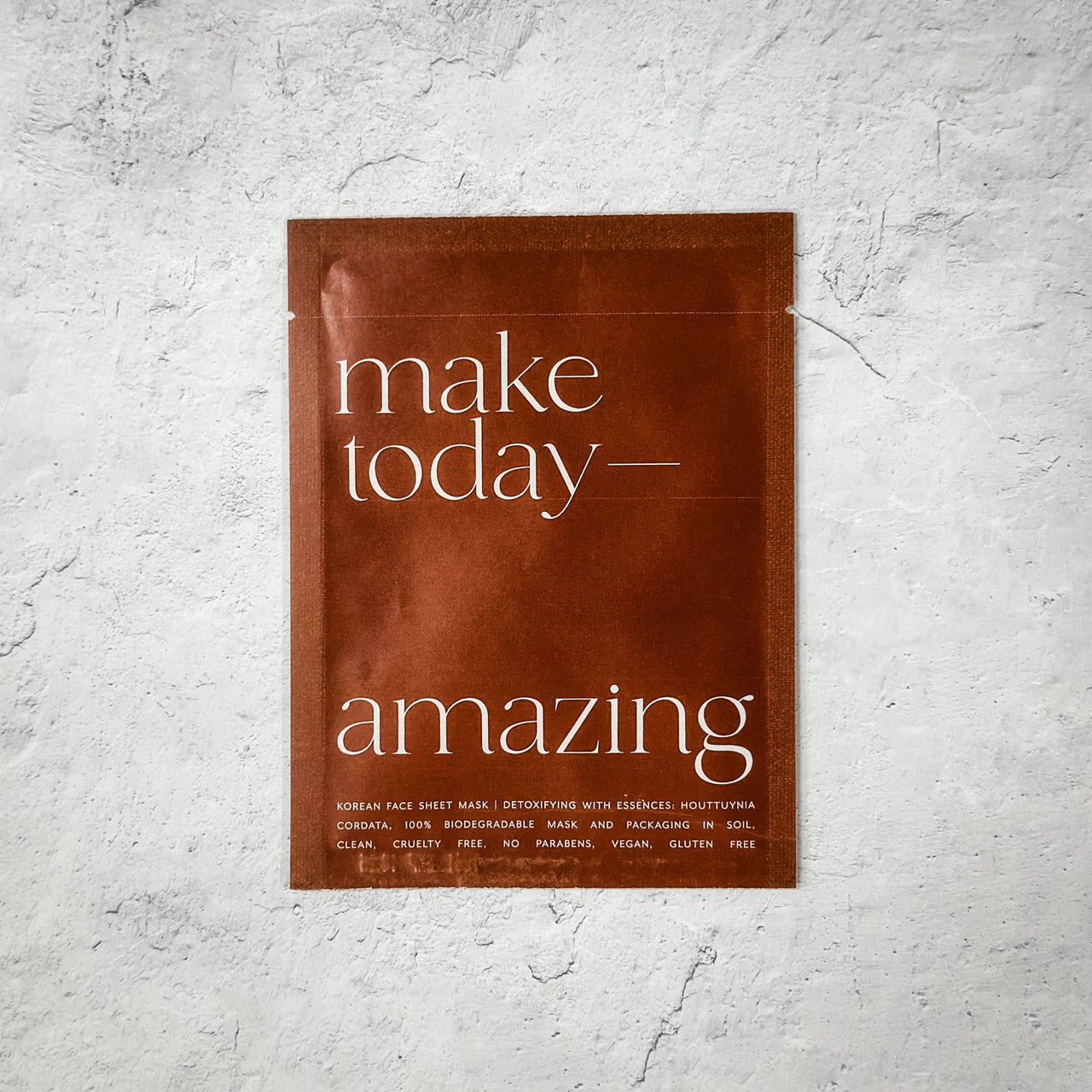 Make today amazing with a detoxifying and purifying sheet mask to clear congested pores and give skin new life. Made from sustainably sourced Tencel, a 100% biodegradable skin-friendly material that can fully revert to nature, it is dipped in powerful essences, and acts quickly to restore and improve the skin.
What it is: A Korean face sheet mask with detoxifying and purifying qualities
What it does: Detoxifies, purifies, anti-aging detox calms irritated skin and has antioxidant and antibacterial properties
Key Ingredients: Houttuynia Cordata
Skin Type: Oily, Combination, Sensitive, Aging
How to Use: Cleanse face & pat dry. Unfold the mask & place over the face except for eye & mouth areas. Leave on for 10-20 minutes. Then remove & gently massage excess into skin.
Key Features: Made in Seoul, 100% Biodegradable in soil, plastic-free, made with sustainable Tencel, Clean, Cruelty-free, no parabens, vegan, gluten-free