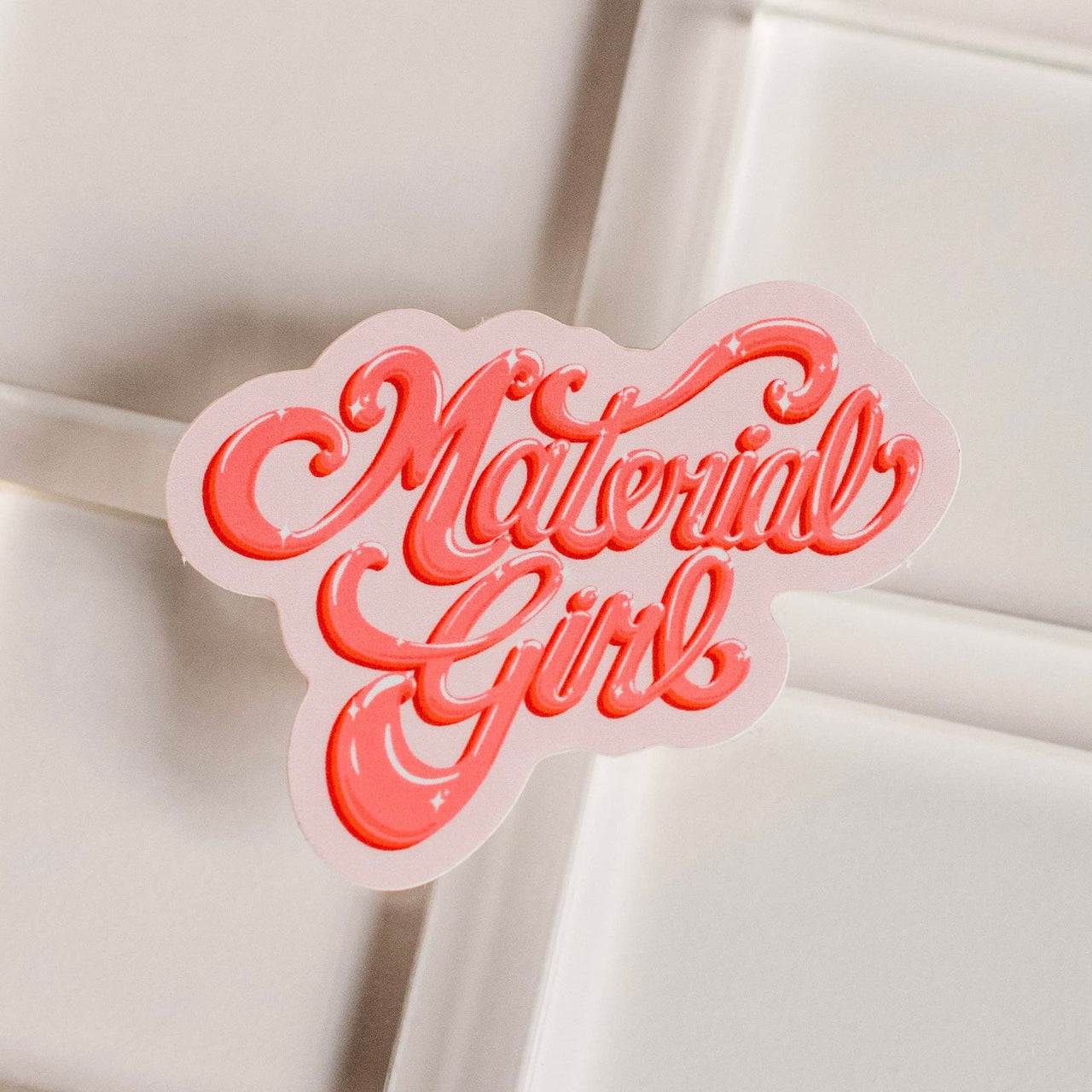 Hand lettered in a fun, groovy style, just let them know up front you're a material girl! 
Waterproof, re-adjustable, and perfect for decorating your water bottle, laptop, or notebook!
2.59 x 2.00 inches
Made of waterproof polypropylene, with a split back for easy application. While the adhesive is strong, they can be removed without shredding or strong residue. All stickers come with a glossy, scratch resistant finish.