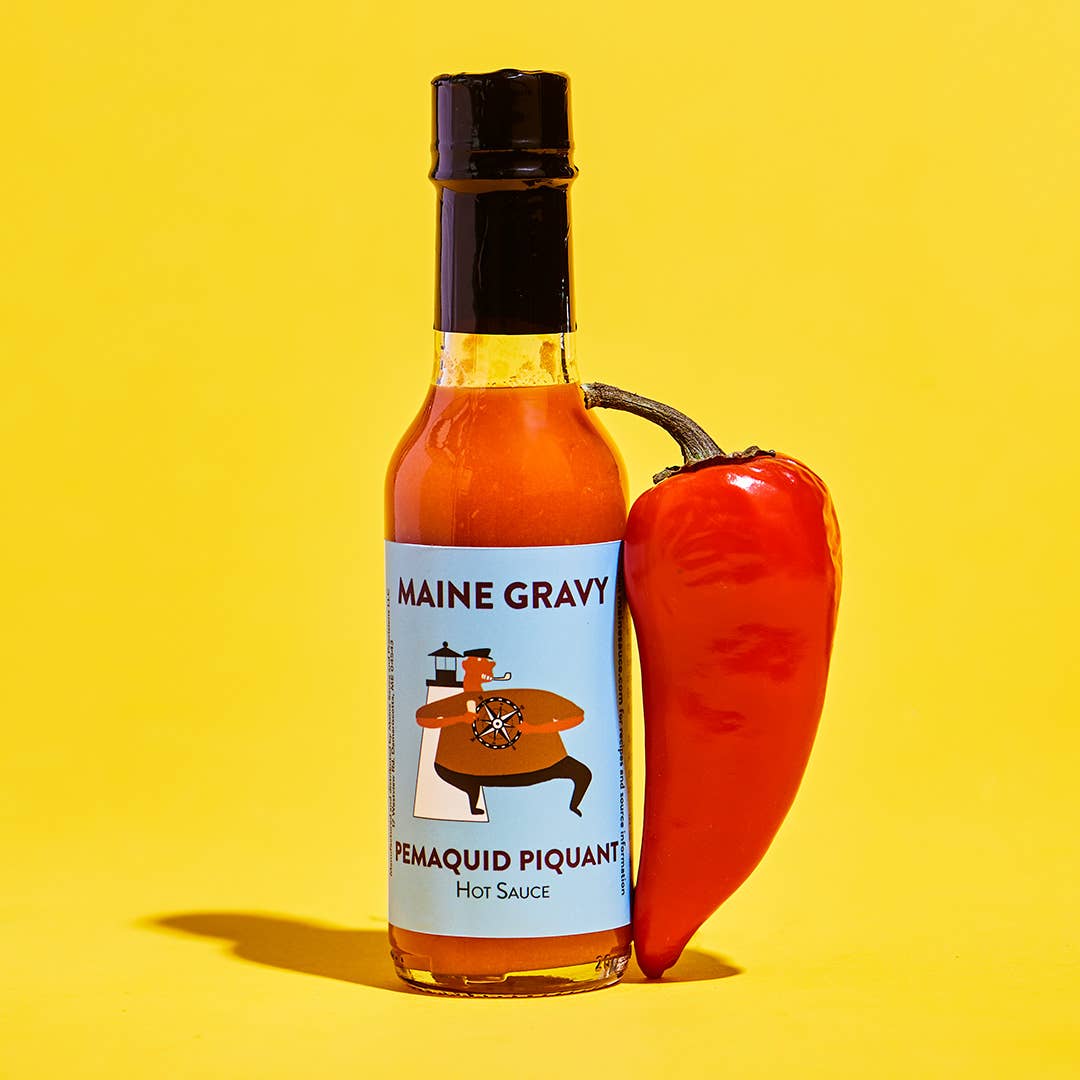 Maine Gravy Pemaquid Piquant Hot Sauce is made from 100% locally sourced ingredients. The classic go-to for any occasion needing some heat and flavor. Three out of five burning flames of heat. Drop or douse on wings, veggies, ribs, chili, oysters, fried calamari, beans and rice, pickles, burgers, fries... yes, the list is endless, limited only by your imagination.
Here are some more ideas, just in case: grilled lamb, shepherd's pie, remoulade, tacos, loose beef sandwiches, hot wieners, fried catfish, po-boys, shaved ice (seriously, try it sometime), nipples, menudo, fried chicken sandwiches, pulled pork,  chopped beef sandwiches, cheeseburger subs, quick pickled sliced cucumbers and onions on danish bread spread with fresh mayonnaise and topped with a sprig of dill.
It's hot sauce, dammit, do with it what you want. Shake it up and pour it on. You know you want to.