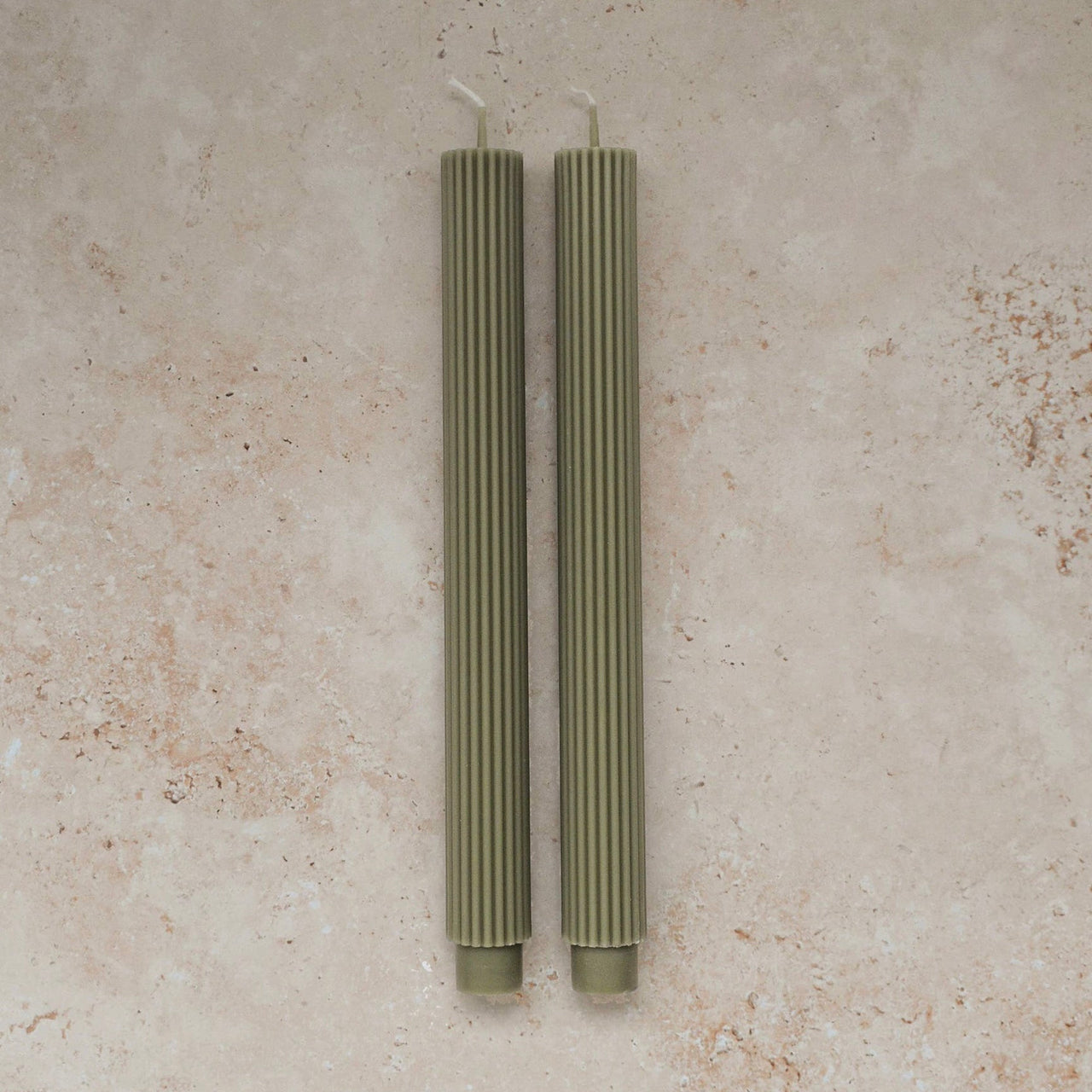 Scent: Fig and Olive Leaf
Formulated with essential oils, natural aromatics or plant derived scent molecules.  
Custom blend of soy-beeswax and premium cotton wicks with no additives or chemicals for a clean burn.
Candle colors are made from vegetable dyes and contain no hazardous solvents or toxins.
Packaging is made with sustainable and biodegradable materials.
Set of two 
Length: 10" 
Est. burn time: 5 - 8 hours