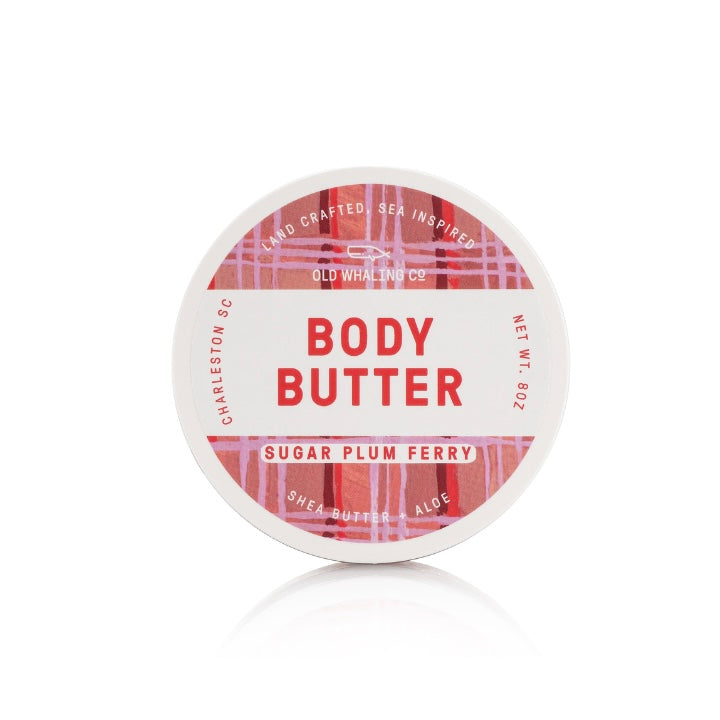 Sugar Plum Ferry is reminiscent of sweet sugar plums, a nod to a favorite holiday ballet. This sweet fruity blend is perfect for warming up on cold nights. A citrusy hint adds freshness to this warm plum fragrance. A soft sandalwood and winter orchid bottom note complete this festive favorite.
This body butter is a perfect moisturizer for after shower, shaving, sun, or as needed! It is lightweight and soaks in quickly. A little goes a long way and will leave you soft and smooth. The star ingredients of shea butter, organic sunflower oil and organic aloe vera are nourishing and great for all types of skin.
This 8oz body butter jar is perfect for bathrooms and bedside tables!
NO: mineral oil, parabens, sulfates, phthalates or color.