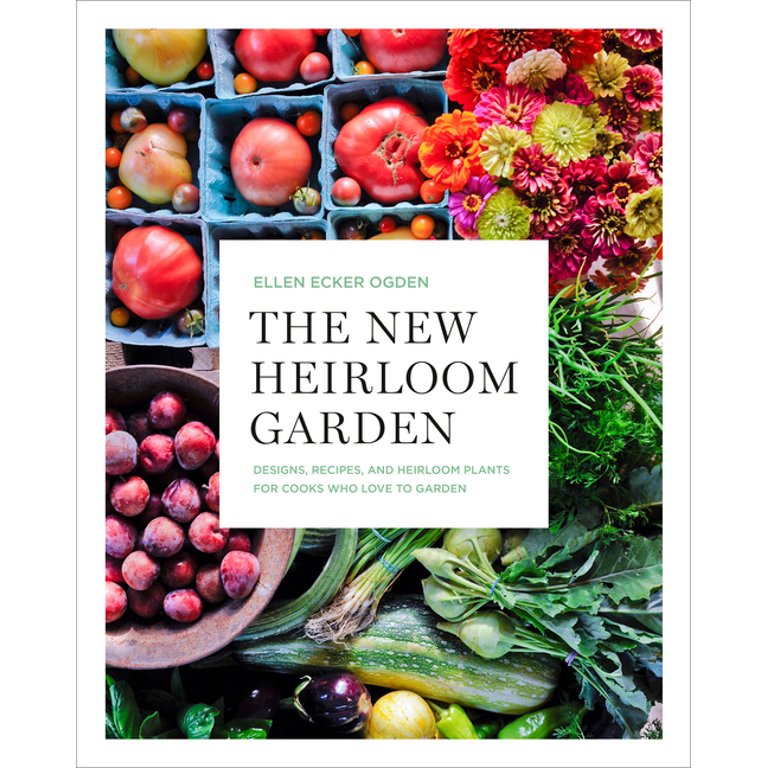 Design a beautiful and self-sufficient garden; learn the secrets of heirloom vegetables, herbs, and flowers; and enjoy 55 seasonal recipes featuring the fruits of your labor all with one book!
Heirlooms are more than just delicious ingredients or beautiful flowers their seeds offer us a connection with the earth, and each one tells a story. Author and garden lecturer Ellen Ecker Ogden was inspired to preserve the diversity of plants that are slipping away after learning that we have lost over 85% of the plant world in the last century to extinction.
In The New Heirloom Garden, Ogden inspires us with a history of seed saving in this country, then guides gardeners of all levels to create their own heirloom gardens with tangible gardening tips, twelve themed garden designs, and detailed resources. The first half of the book shares specific garden plans, plant keys with descriptions, plant and seed wish lists, interviews with gardening experts, and even tips and tricks to handle your own local weather. The second half of the book contains 55 recipes for delicious entrees, sides, drinks, and desserts that can be made from each vegetable, fruit, and flower grown in your garden. Readers will delight in making Fennel and Watermelon Salad, Cucumber Summer Soup, Fire Cider, and Winter Squash Pie. It's a book designed for readers to bring to their local supply store, take outside into the garden, and then enjoy in the kitchen.
Paperback.