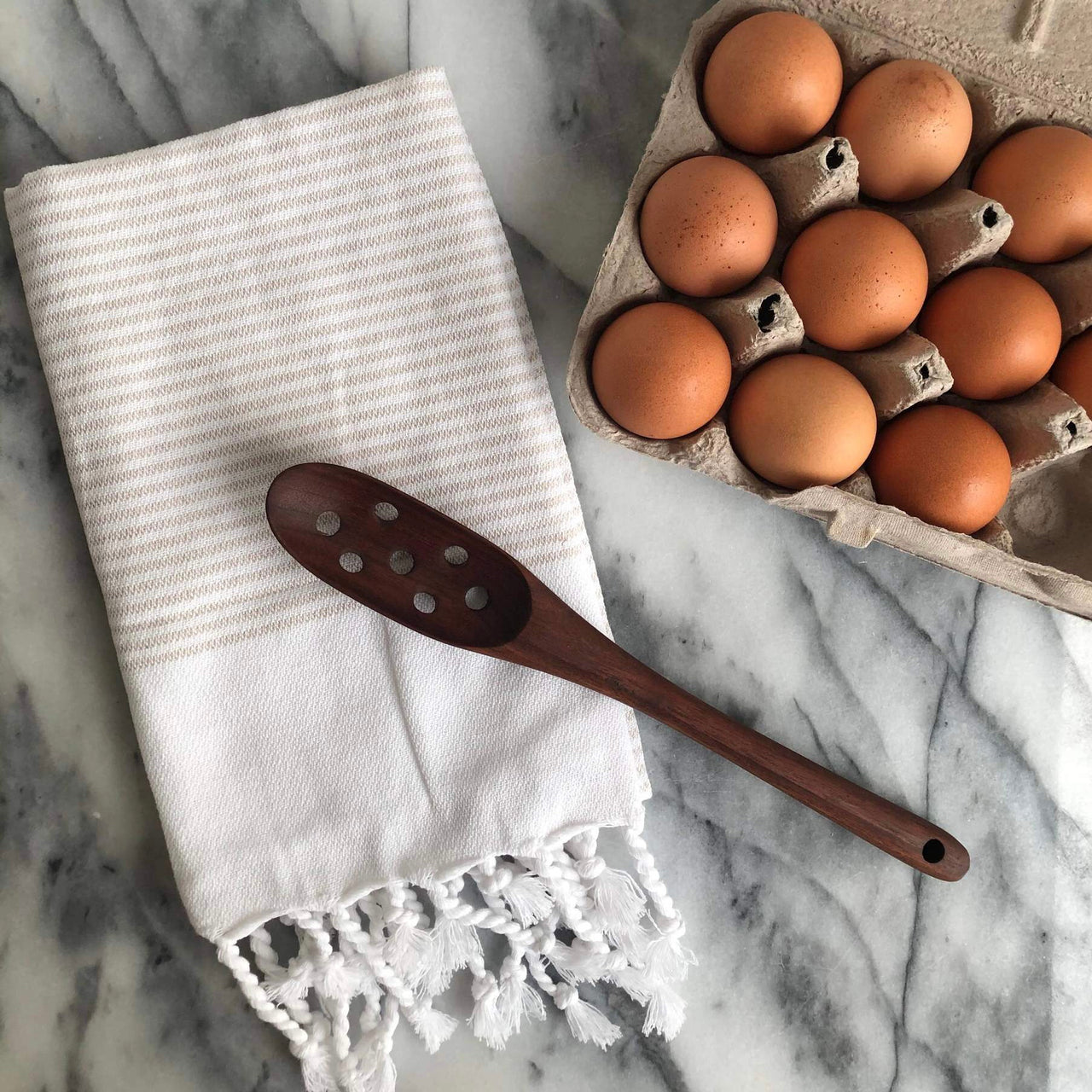 These handwoven towels will quickly become such a go-to in your kitchen that you'll toss the old ones and stock up on these. The 100% Turkish cotton ensures that it will only soften - and become more absorbent - with age.
Thoughtfully sourced from a small family-run company in Turkey.
Dimensions: 39" x 16"