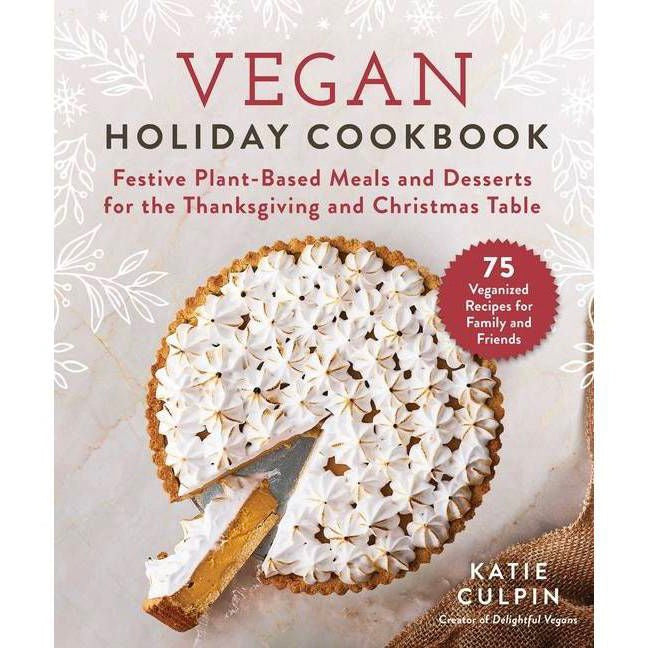 Are you vegan--and do you dread Thanksgiving because your family insists on a traditional turkey? Or are you a nonvegan family member welcoming everyone home for the Christmas holidays--and you're scratching your head over what to cook for your newly vegan son or daughter-in-law?
Holiday feasts have always been contentious for vegans and their nonvegan family members--when a supposedly welcoming season of loved ones dining together becomes divisive when animal products are cooked as part of tradition. Vegan Holiday Recipes addresses this issue head-on and unites family and friends, vegan or not, over simply delicious, easy, healthy, seasonal food.
Containing seventy-five plant-based recipes specifically designed with Christmas and Thanksgiving in mind, this is the ultimate book for vegans, the vegan-curious, and their families and loved ones. The book will also include menu designs for the perfect festive lunch or dinner get together. Learn to prepare vegan breakfasts, snacks, drinks, main meals, sides, and, of course, desserts:
Potato Rosti and French Toast for Breakfast
Artichoke Dip and Macadamia Dill Cheese for Snacks
Mushroom and Parsnip Soup and Sweet Potato Salad
Pecan and Mushroom Wellington and Cheesy Broccoli Bake for Mains
Roast Vegetable Stuffing and Mashed Potato and Gravy for Sides
Pecan Caramel Pie and Nutmeg Cookies for Sweets
Mulled Apple Cider and Hot Chocolate for Drinks
And more!
Bring festive joy during the holiday season and inspire everyone with a delicious, inclusive table.
Hardcover