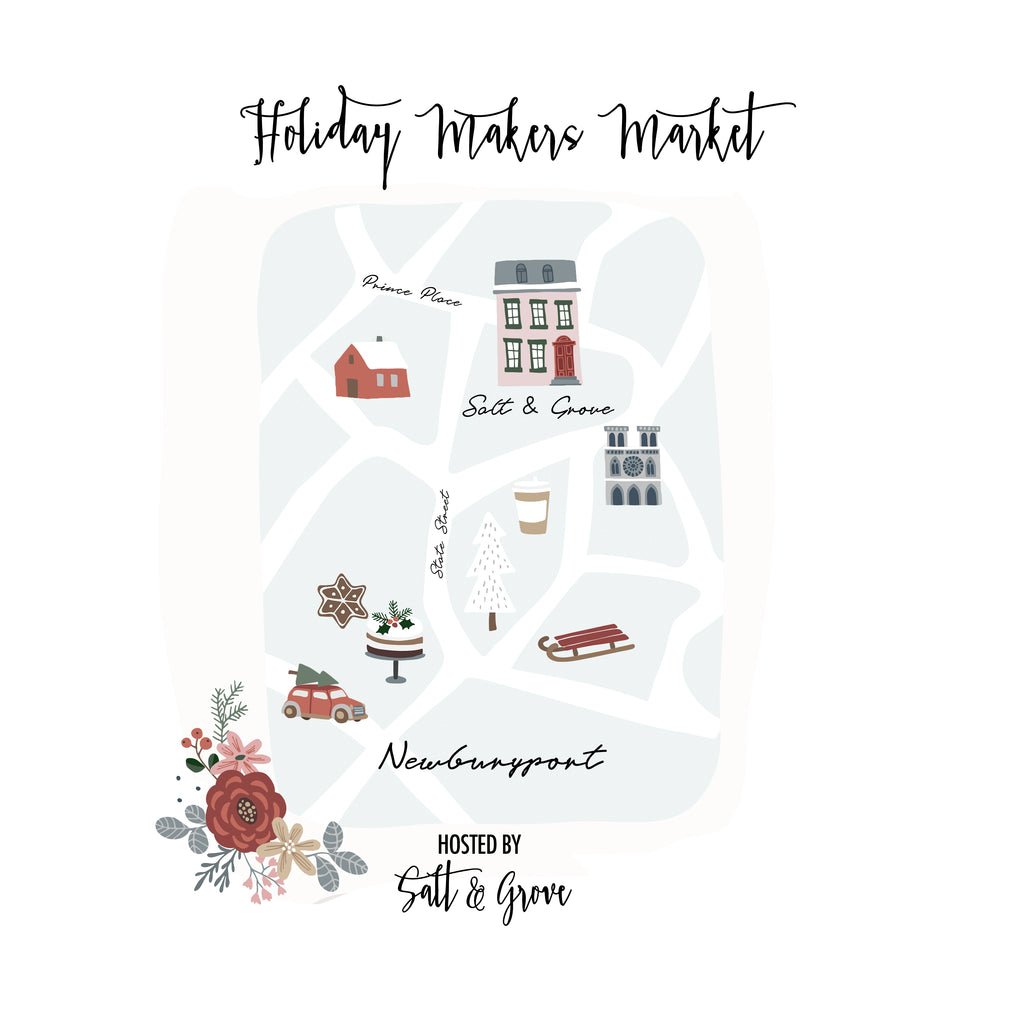 This is our third year celebrating the holiday season at Salt & Grove, and this year we're making it extra salty, extra local, and extra merry with a curated Holiday Makers Market in our back studio space. 
We're inviting five local makers to set up shop for an entire month during the holiday season to sell their wares. Consider it a holiday home for your small business!
The Holiday Makers Market will run every weekend - Friday, Saturday and Sunday - Friday, November 22 - Sunday, December 22. 

From small artisan food brands to knitwear and ceramics...we're looking for makers who have lovely handmade items!

There are only 5 spaces, and we will need to review applications and accept vendors to ensure product exclusivity. 

The fee for the entire period is $450.
Email hello@saltandgrove.com if you're interested in applying to become one of our Holiday Makers!